School Uniform
---
Examples of Uniform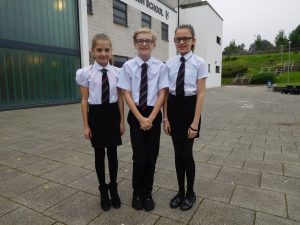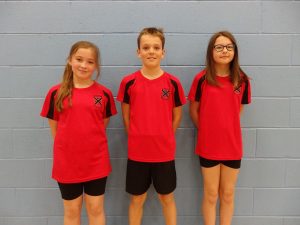 School uniform and P.E. uniform.

---
Why Wear Uniform?
All pupils must show up to school in the correct, appropriate uniform.
SMT staff complete regular uniform checks to make sure that all pupils across the school adhere to the uniform policy.
The uniform policy is in place to encourage pupils to dress smartly for school and to ensure pupils are wearing the same type of clothing as their peers. We believe this creates a positive ethos throughout the school as nobody can be singled out.
---
Uniform
The school uniform consists of:
Girls' uniform:
white shirt, black tailored trousers or skirt (skirts should be an appropriate length), black cardigan or jumper, black shoes and the school tie.
Boys' uniform:
white shirt, black trousers, black jumper or cardigan, black shoes and school tie.
Pupils are also permitted to wear blazers in the classroom as long as they are emblazoned with the school logo.
Jackets and hooded tops may be worn by pupils' whist they are outside of the classroom. They MUST be removed when entering a classroom and teachers are under instruction to call SMT if a pupil refuses to remove these items of clothing.
---
Items Not Permitted
Items of clothing which are NOT permitted include:
Black skinny jeans, casual trousers (e.g. combat trousers), hooded tops, jumpers with large motifs or logos, jumpers of any colour other than black, extremely short skirts and leggings.
It is also recommended that pupils do not wear expensive trainers to school, particularly during P.E. in case they are damaged in any way.