Supported Study/Easter School
Supported Study and Spring Break classes 2020
In Gleniffer High School we strive to promote ambition in our young people, supporting the highest standards of attainment for all learners. It is essential that we offer pupils excellent teaching and other opportunities to be fully engaged in the learning process.
We will offer two blocks of supported study in a number of subjects this session.
Supported Study 1 – 6 sessions of Supported Study, week beginning 17th February 2020 – week ending 27th March 2020.
Supported Study 2 – Spring Break. Individual subject sessions during the Spring Break holiday, 6th April 2020– 17th April 2020– week beginning 6th April 2020.
Please see attached timetables of classes on offer at these times.
This is an excellent opportunity for pupils to gain additional support in the weeks prior to the SQA exams. I ask that you encourage your child to take advantage of this additional tuition offered by staff. School staff will also encourage pupils to attend.
Pupils must register with teachers offering supported study opportunities by Friday January 24th.
If you require any additional information, please contact Evelyn Feggans, DHT Pupil Attainment.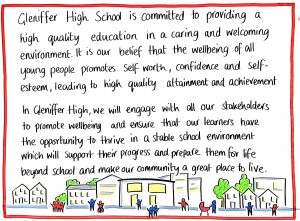 Learning today for a better tomorrow
Feb March 2020 updated

Spring Break 2020 - parent copy