S6 Badgeholders
Our S6 award winners, badgeholders and house captains for session 2018-2019 are:
---
BADGEHOLDERS
Head Boy: Scott Glassford.
Depute Head Boys: Declan Caddis & Harry Carlin.
Head Girl: Emma Spence.
Depute Head Girls: Kennedy Campbell & Arran Gillies.
---
AWARD WINNERS
School Dux for this session: Adam Salisbury and Emma Caldwell.
---
HOUSE CAPTAINS
Brodie – Chloe Caddis and Calum Ferguson: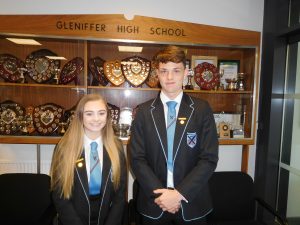 Moredun – Katie MacLeod and Cameron Muir: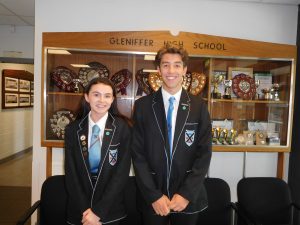 Glen – Yasmin Jose and Kiera Kelly: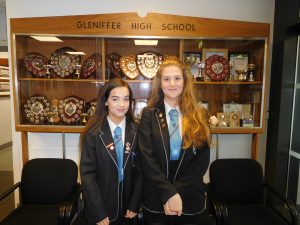 Thornly – Rachel Wilson and Zoe Williamson: