S6 Badgeholders
Our S6 award winners, badgeholders and house captains for session 2017-2018 are:
---
BADGEHOLDERS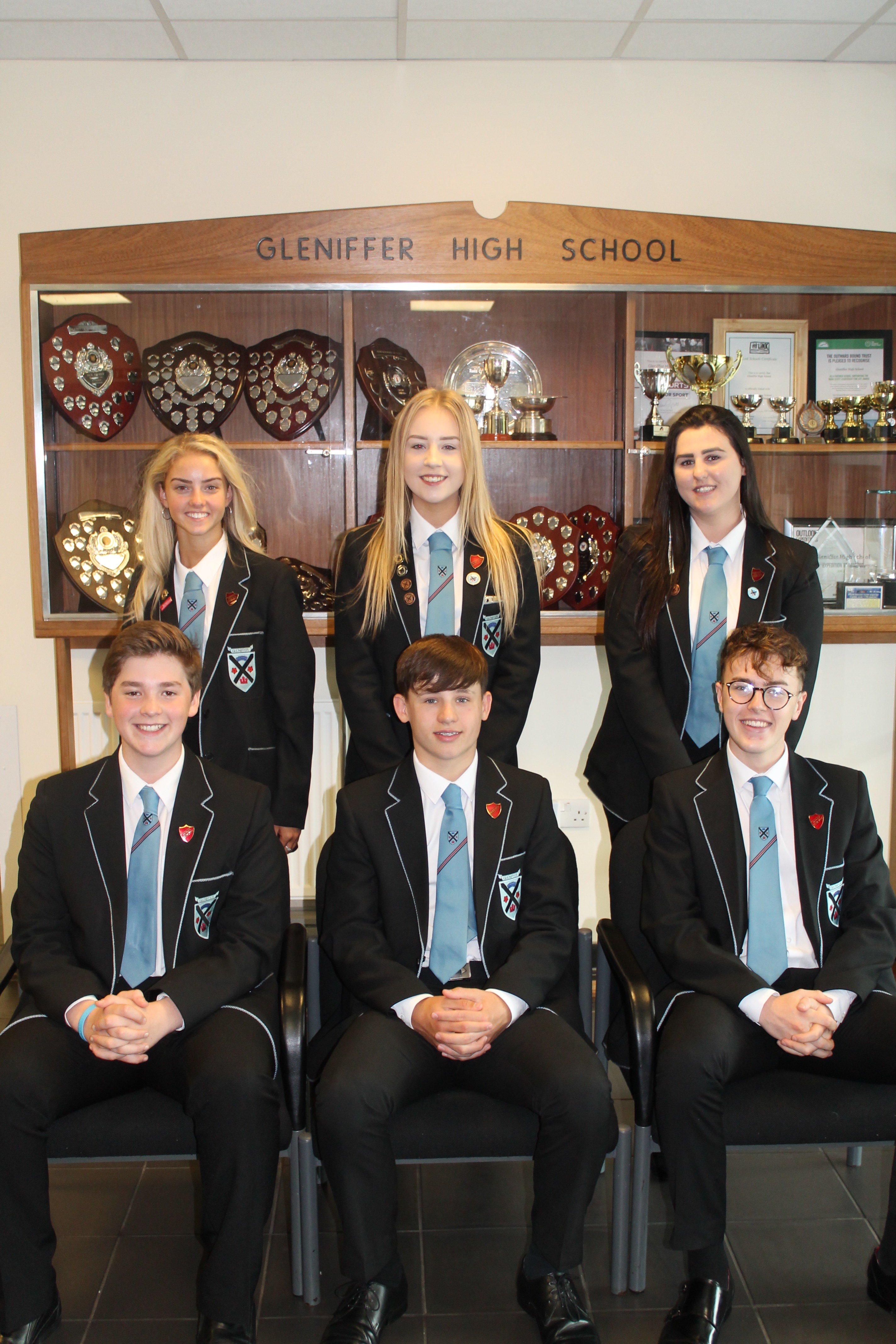 Head Boy: Robbie Campbell (C).
Depute Head Boys: Cameron Cochrane (L), Jack Field (R).
Head Girl: Ciara Phillips (C).
Depute Head Girls: Chloe Frater (L), Esther Crockett (R).
---
AWARD WINNERS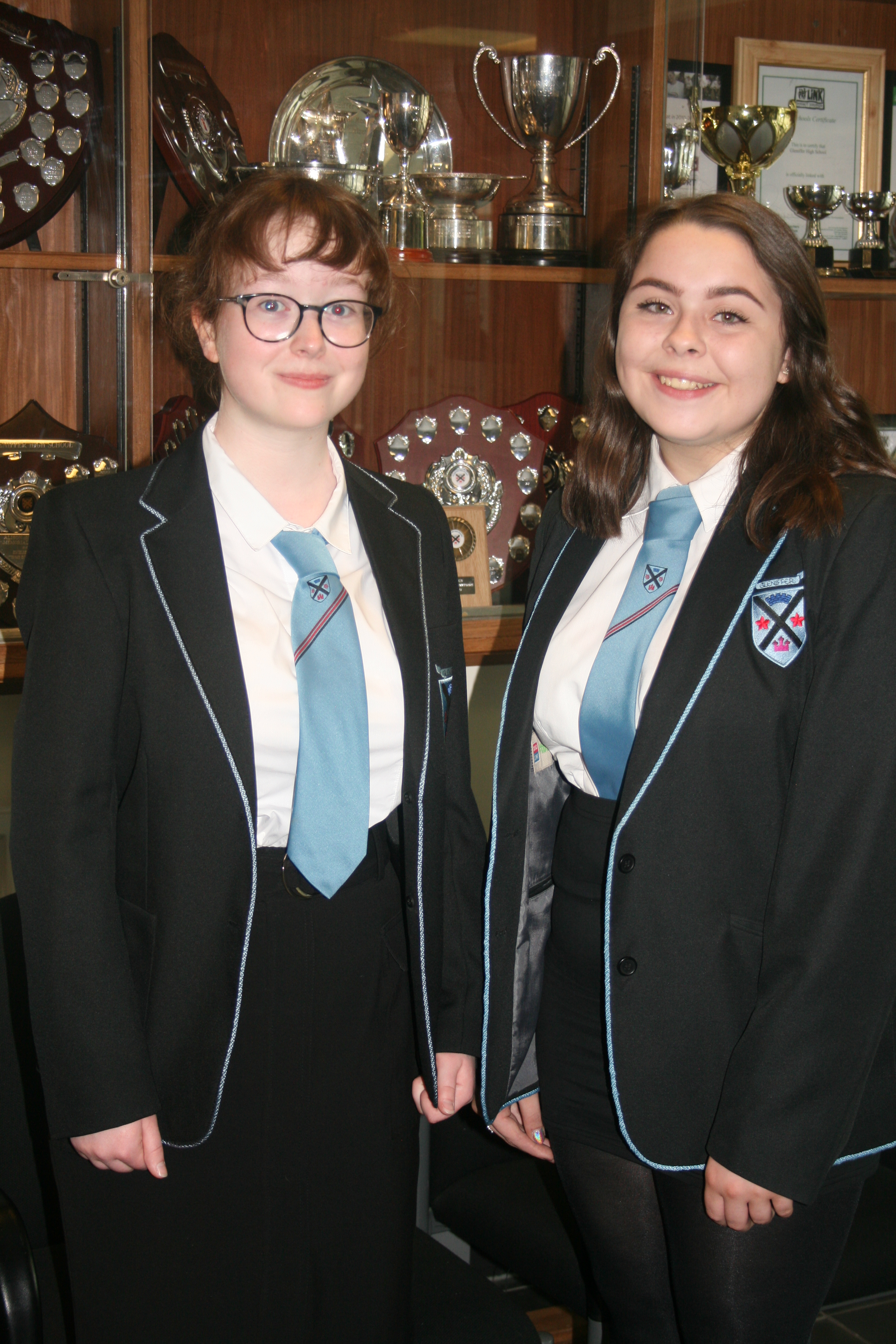 School Dux for this session: Rebecca Richard (R).
Proxime Accessit (runner up): Heather Moriarty (L).
---
HOUSE CAPTAINS
Still to be decided.
I am sure you will join me in wishing them well in their new and very responsible roles.